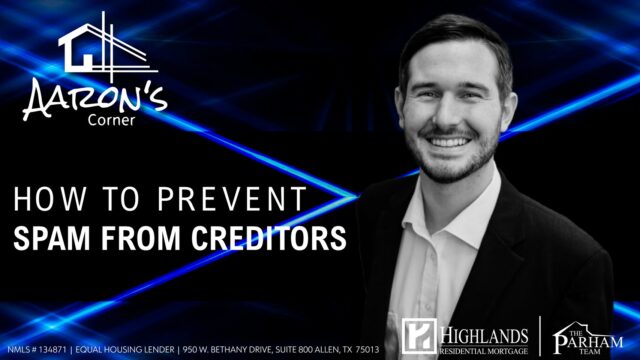 A lender takes your loan application and then the next day you get phone calls from other lenders, how does that happen? Watch and Learn.
It happens. You are looking online. You see a great, unbelievable rate and you complete a form. You assume a lender is going to reach out to you. Instead, you are bombarded with calls!
So, why are you getting calls from other mortgage companies when your credit is pulled?'
During the course of reviewing a loan application, we will request your credit report and credit score from the major credit bureaus. All three national credit bureaus have 'event-based trigger' programs, which identify you to be in the market for new credit in the near-term based on certain changes in your credit profile. In this case, the fact that you are applying for a mortgage may indicate that you are likely to be shopping for a mortgage. Other lenders purchase this information and will contact you quickly in an attempt to win your business before you close your loan.
Event-based trigger programs are legal, even if you don't particularly like them. They meet all Fair Credit Reporting Act regulations and guidelines and are presently offered by all three national credit bureaus (Experian, Equifax, TransUnion). Consumer information could vary depending on the credit bureau providing the trigger notification service, but lenders may purchase a list that includes your name, address, inquiry type, credit score, and other optional data attributes. They may buy your phone number from a third-party provider.
When you start your loan app with Highlands Residential Mortgage, our team is the only people who receive and review your information. Highlands Residential Mortgage does not sell your information to any third party for marketing purposes! Big companies like Zillow, Realtor.com, and even Rocket Mortgage, can send your information to 100s of brokers who pay them for your information.
If you do not want to receive pre-screened offers of credit and insurance, you have two choices: You can opt out of receiving them for five years or opt out of receiving them permanently by calling toll-free 1-888-5-OPTOUT (1-888-567-8688) or visiting www.optoutprescreen.com for details.
Watch and Learn.